Grass Roots Coop in Anoka, MN is a unique organization providing products for a healthy lifestyle. The old website was hard to navigate and needed to become current with a modern look and feel. The store required a website that had flexibility to communicate to its members and provide maintainable store information.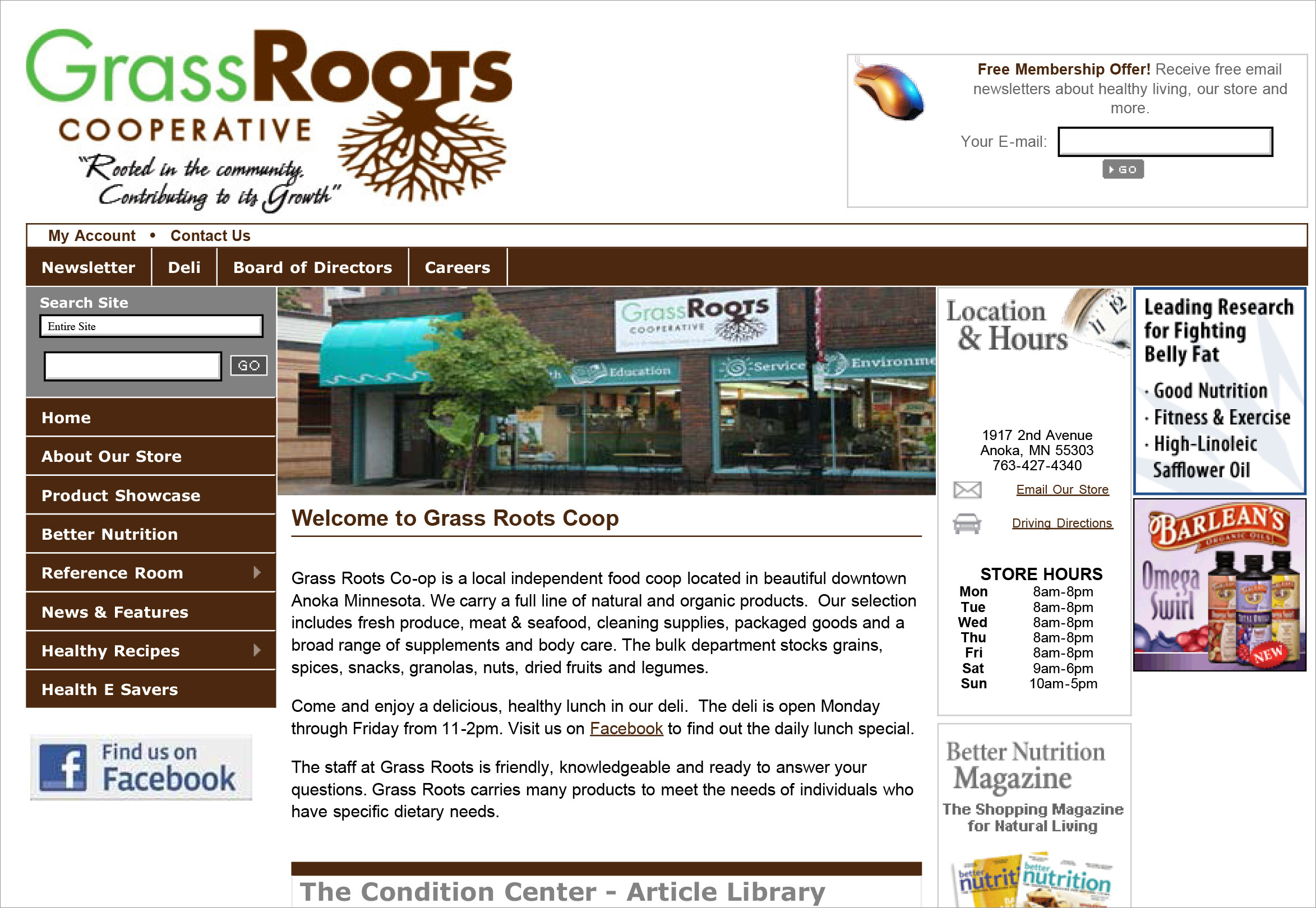 Smarty Pixels redesigned the coop's website. The attractive new design provides a welcoming homepage complete with fresh content and an intuitive user experience. The custom website design uses bold imagery to showcase the stores products and great atmosphere. The new design promotes online marketing and the stores already successful social media marketing campaign.
The Grass Roots Coop used this website from April 2012 until July 2014.
Testimonial
Our Coop requires us to provide our members with a timely newsletter. We recently reopened our deli and must be able to update a menu that changes daily. We needed flexibility to communicate to our members and provide up to date store information. Our old website was complicated to update and navigate. When John and Matthew stepped in to re-do our website on a pro bono basis, their professionalism and talent made the job easy for us. We're very pleased with the new website both in how it looks, and ease of use. We received a positive response from our members and our board. The website looks sharp and navigates easily. Based on our experience, we warmly recommend Smarty Pixels!
SARAH FOSS and KEVIN WEINGART
CREDITS
INTERACTIVE DESIGNER:
MATTHEW SPANGLER
GRAPHICS DESIGNERS:
MATTHEW SPANGLER
WEB DEVELOPER:
JOHN ERNSTHAUSEN »